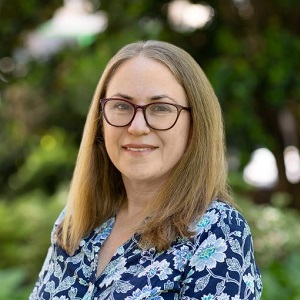 Carla Brandoff
Real Estate Salesperson
Carla was born and raised in Brooklyn, NY and married into Philadelphia when she met her husband and collaborator Ben back in 2010. When they met, Ben was living in Fishtown, which due to its Brooklyn vibe, just felt like home. Carla's first foray into Philadelphia real estate came with the purchase of her first 2 investment properties, twin historical trinity homes on an unassuming block in the heart of Fishtown in 2012. Shortly after, Carla and Ben bought their first commercial property in Philadelphia. Then they got married!
During this time, Carla worked as an institutional equity trader for Wells Fargo in NYC, a career that spanned 20 years. Working on a stock trading floor is the ultimate proving ground for skills such as: sales, negotiations and financial know how. Carla has taken these skills and parlayed them into her real estate career where she represents everyone from first time home buyers to experienced real estate investors. Being a homeowner and investor herself gives her a unique edge in the world of real estate.
Carla and Ben live with their 2 children in the University City neighborhood of Spruce Hill. Carla enjoys spending time with her family, gardening, house design and running outside (Rocky Run anyone?). If you're looking to work with a realtor who has been there, please don't hesitate to call.
Testimonials
Hear it from those Carla has helped.
"I worked with Carla Brandoff and I cannot say enough things to convey how amazing she was throughout this entire process. I relocated from out of state and was unavailable to do any in-person tours, so she would go in my place. Her tours were EXTREMELY informal and any questions I had she answered and or solved them very quickly. She is what made this process stress free and actually enjoyable. Thank you Carla!!!"
"I had a great experience finding my new apartment with Carla! She was so helpful from beginning to end, from multiple days of touring apartments to facilitating my application and lease. She was communicative, always available to help and so patient with all of my questions. It made the moving process infinitely easier having her support. Thank you Carla!"
"Carla has been absolutely the best agent we could have asked for. My daughter was a 'First Time Buyer' and I live 1000 miles away. Carla stepped in, explained all of the intricacies of a Sales Agreement, Down Payment, mortgage application, credit, everything! She answered every question, responded to every email, walked her through the inspections and finally, settlement. We could not recommend Carla higher! She was the calm in the storm!"
"Realtor Carla Brandoff helped us find the perfect one-bedroom apartment for our daughter, who is studying in Philadelphia. Our priorities were finding a place that was safe, accessible to her program, and affordable. After showing us over a dozen units one morning, we had a good idea of what we wanted and what we didn't want. We settled on one apartment and then Carla and her team went to work on drafting the lease, sending it to us for review and revision, and then finally signing it. All of this took place between one stifling hot Thursday in July 2023 to the Sunday. Very satisfied with Carla and would be very happy to recommend her as an realtor to others."