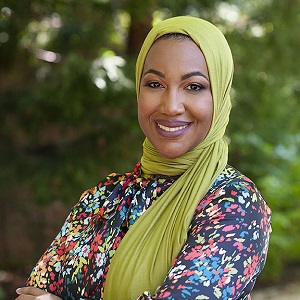 Khadija Sami-Alexander
Real Estate Salesperson
khadija.samialexander@compass.com
M: 267-240-7701
O: 267-435-8015
In 2014 Khadija took her passion for education and decided to help educate her community about homeownership. In my heart I don't sell homes, I advocate for a better life. I want everyone to realize the dream of owning a home or purchasing that business. I love to travel and learn about other cultures and traditions; and, I LOVE and adore my city!
There is a quote that people go to New York to reinvent themselves. You live in Philly to find out who you are.
I'm a Philly girl! My grit and determination won't allow me to be anything but the best I can be for me, for my family, for my clients.